Activity – Outdoor Adventures
Outdoor Adventures
Outdoor adventure is commonly known as 'adventure therapy' because of the psychological benefits associated for taking part in outdoor and adventurous activities as these have been known to have a positive impact on an individual's self-esteem and self-efficacy.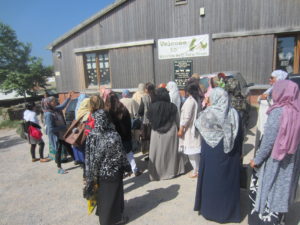 Other reported psychological, physical and sociological benefits of outdoor experiences and interventions include: recovery from mental fatigue, concentration restoration, improved healing for patients who previously had not responded to treatment, enhanced positive outlook on life, and increased ability to cope with and recover from stress, illness and injury.
It is these identified benefits that have led to outdoor adventure being more widely used as a psychological therapy for addressing a range of clinical and health conditions. For example, post-traumatic stress disorder, depression and anxiety, and eating disorders.