Patron - Kate Ashbrook Ramblers Association
Vice-president and chair of the Ramblers Association, general secretary of the Open Spaces Society, Britain's oldest national conservation body, founded in 1865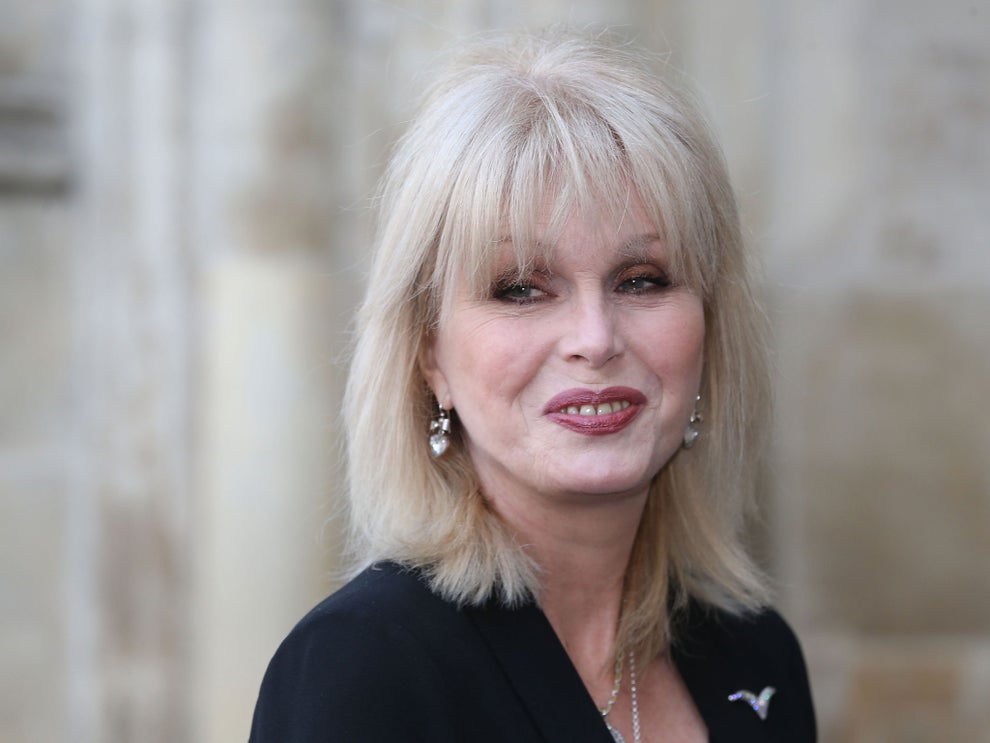 Patron – Joanna Lamond Lumley
OBE, FRGS is a British actress, presenter, former model, author, television producer and activist
Patron – Clive Myrie
Mr Myrie has over 20 years experience as a broadcast Journalist and television presenter.
Myrie was born in Bolton, Lancashire, England, to Jamaican immigrant parents, who came to the United Kingdom in the 1960s. He graduated from the University of Sussex with a Bachelor of Laws degree in 1985. Clive then joined the BBC in 1987 as a trainee local radio reporter.
In 1996, he became a BBC foreign correspondent and has since reported from more than 80 countries - in 2022 he began reporting from Kyiv during the invasion of Ukraine by russian forces.
In 2019, Myrie began presenting the BBC News. On 22 March 2021, it was announced that Myrie would become the new host of the flagship BBC Two quiz show Mastermind and its BBC One spin-off show, Celebrity Mastermind, following John Humphrys' decision to leave after 18 years.
In 2021 at the RTS Television Journalism Awards 2021, Clive Myrie was awarded 'Television Journalist of the Year' and 'Network Presenter of the Year' awards.
As a Sheffield Environmental Movement patron, Clive can help raise awareness of our work across both nationally and internationally.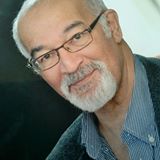 Chair of SEM – Mr. Joseph Saverimoutou.
RN, BA (Hons) Social Dimensions of health, Cert Ed (Leeds), Post Grad Dip in Health Promotion and Health Education(Leeds)
I am a retired Senior/Principal Nursing Lecturer, from The University of Sheffield and Sheffield Hallam University. I have been involved in the admission and advancement of Black and Ethnic Minority students in both universities and in the field of health care.  My area of expertise is Health Promotion and Health Education, Cultural and Social issues affecting health, and inequalities in health.
For over 15 years I have also worked closely with schools and colleges in South Yorkshire to enhance career opportunities of adult learners and various disadvantaged groups. I have worked with the Yemeni, African- Caribbean, Somali, Pakistani and Bangladeshi groups around Sheffield.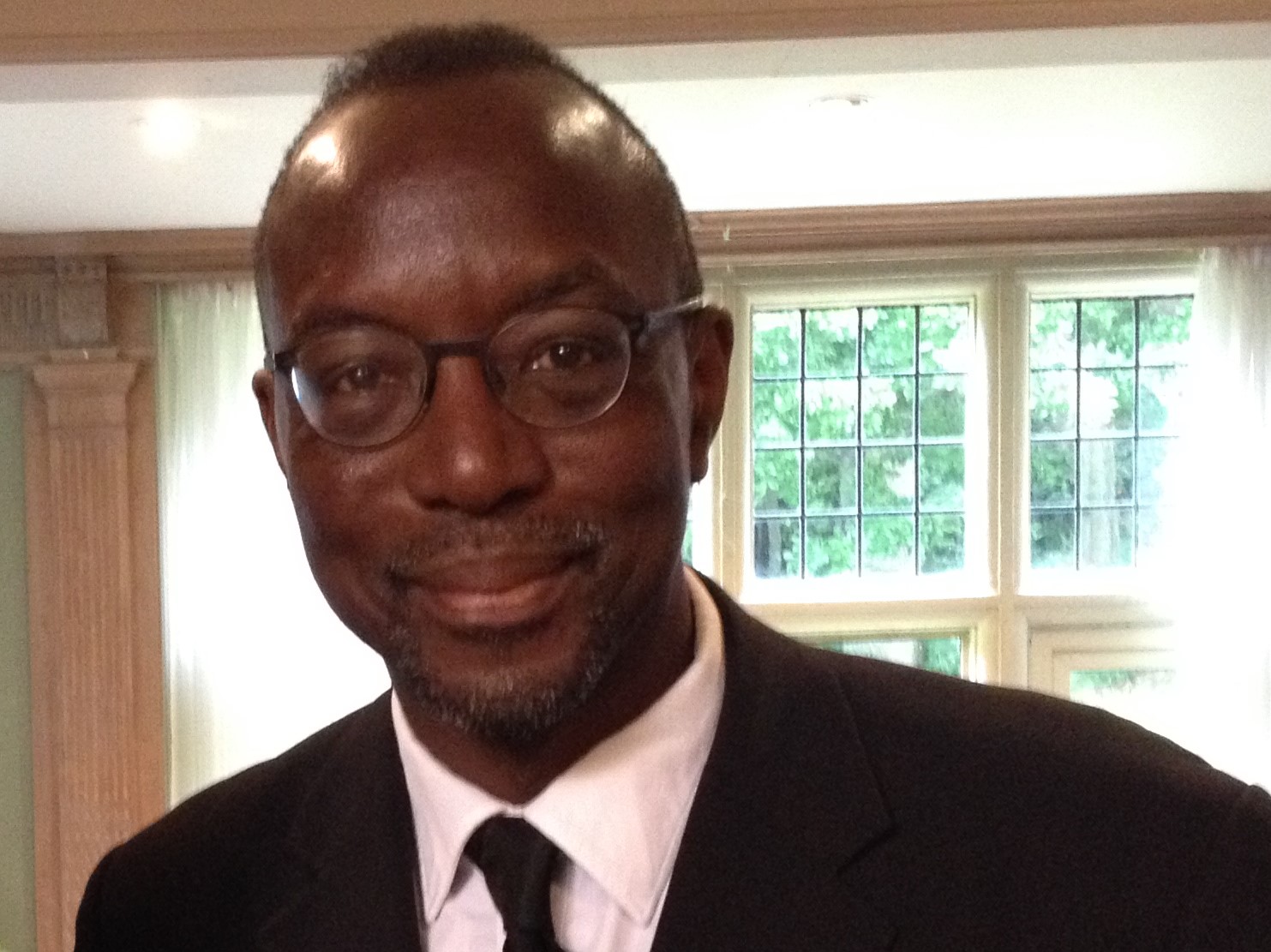 Vice Chair of SEM - Mark Hutchinson BSC (Hons)
I am a Secondary School Teacher in a local school in Sheffield. As a teacher in the 1990's, I was involved in mentoring schemes between the City's Education Department and the Black Community. At the start of the 21st Century, I spent a couple of years as a Teacher Adviser with the Local Education Department. I was also involved in a school-focused peer mentoring scheme between secondary students in Ghana and Sheffield.
Outside of the classroom I have an interest in walking, listening to music and reading. In 2004 I was involved in the setting up of a BME Walking Group, the '100 Black Men Walk for Health Group' which is still active. Currently, I am involved in a nationwide Social Justice Organisation called 'Journey to Justice'.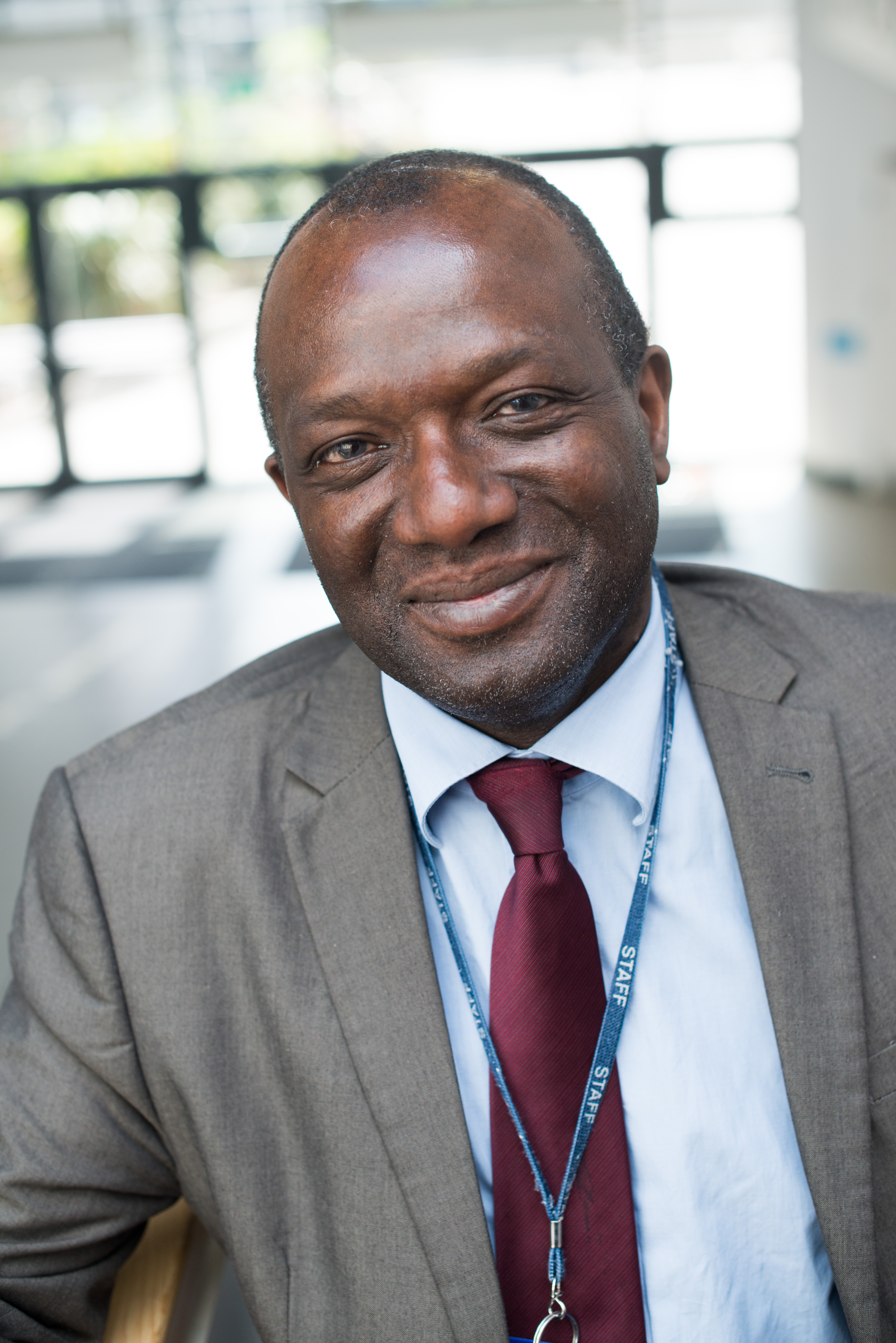 Treasurer of SEM - Donald McLean BED & MED
I am the son of Jamaican immigrants who arrived in Britain in the mid-1950s. Our family consisted a mum, dad and six children all living in a small terraced house in St. Anns, Nottingham. I think my love of the British countryside comes from the absence of greenery space in my younger days. Like many children of immigrants, the only time we ventured into the countryside was the annual church trip to the seaside or country park. Studying to become a teacher of Geography and many years of teaching the subject in schools and colleges consolidated my love of England's green and pleasant land. I have passed on that love to my two children through many years of dragging them onto the Moors surrounding Sheffield. I am pleased to say my indoctrination has worked as they both enjoy walking.  I work as a Vice Principal in a sixth form college and my monthly walks with the Black Men's Walking for Health Group are much needed balm to the stresses and strains of education today. Myself, Maxwell Ayamba and Mark Hutchinson set the group up in 2004 to provide an opportunity for black men to meet, talk and share as they walked amidst the beautiful landscapes in Sheffield and Derbyshire. We have had many highlights, but probably the trip to Ben Nevis in 2015 stands out. A party of 25 black men, women and children travelled and enjoyed the delights of the wild and majestic Scottish Highlands. I am absolutely dedicated to passing on my passion for walking and the countryside to as many BME people as possible.
Secretary of SEM – Jim Lewis Cert. ED, BED & MED
I am a retired teacher with thirty-seven years' experience in education. I have worked in Sheffield, Luton and Huddersfield. I also worked for the WEA, delivering school governing training in Sheffield, Rotherham and North East Derbyshire. I spent a year working for Cumbria County Council as their Governor training coordinator.
For my last ten years of teaching, I was a Primary School Headteacher, first in Luton and then in Huddersfield. I was especially interested in links with schools overseas and the international dimension of learning. I linked my school using European funding to facilitate learning partnerships with Ireland and Norway. This resulted in pupil and staff exchanges. I also linked my school in Huddersfield with one in a very deprived area of the Eastern Cape of South Africa, using funding grants provided by the Department of Overseas Development. This involved mutual learning projects for pupils and teacher exchange.
In retirement, I am now a trustee of the Charity which supports the learning of English in the Eastern Cape and I am a regular visitor there, teaching and providing teacher training.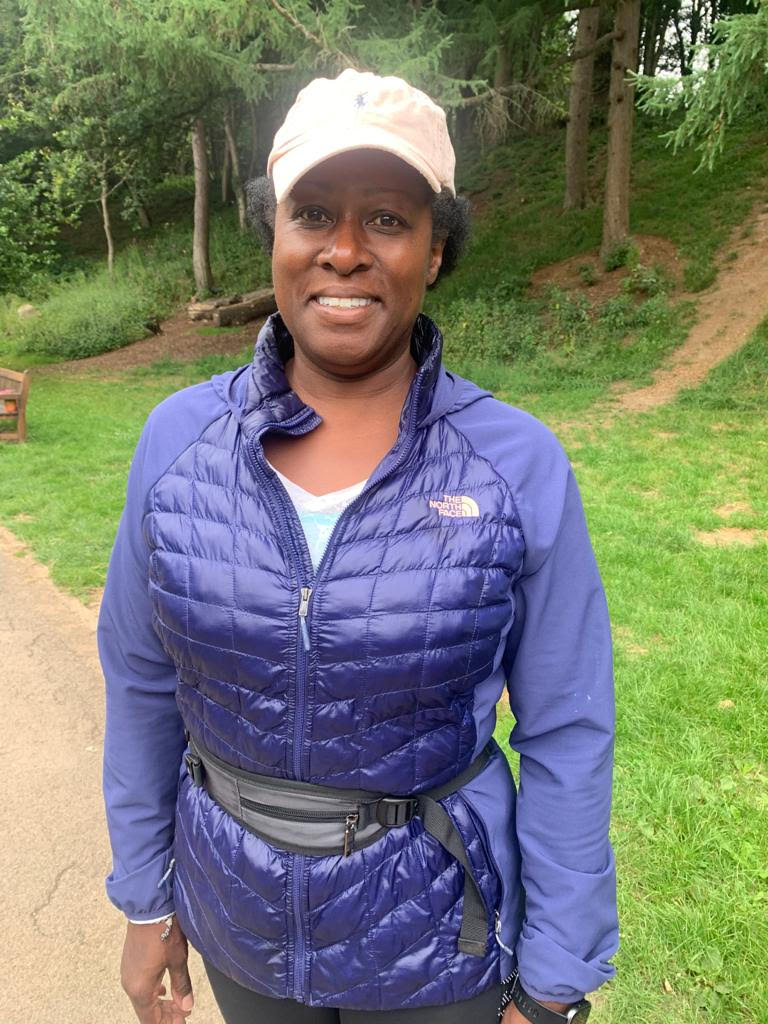 SEM Health Professional - Noida Darien-Campbell MA & Cert ED.
I was born in England to parents of Jamaican descent that often created a clash of cultures. By the time I was 10 the family had lived in a few cities. We arrived in the heavily industrial city of Sheffield conflicted with surroundings of greenery and tree-lined streets. I have always been drawn to the outdoors with its sense of freedom and exploration. I feel that the open spaces of the countryside are without boundaries and I am free to roam confidently. I love unspoilt nature and would often spend summer holidays in Luton fishing playing in the woods and many parks.
I worked for a number of years for NACRO (National Society for the Resettlement of Criminal Offenders) where I became a life skills trainer. This job was the gateway to become a qualified lecturer teaching in fashion and creative studies in FE colleges. I kept my business interest active by working as an operations manager for a local industrial hygiene company. Throughout this time span while raising 4 children, I was perusing a career change. I had ambitions on becoming an art therapist but did not think that I had the qualifications to do so. Alongside my parental experience I wanted to add to my skill set, so volunteered at a charity called, 'Parent Lifeline'. This raised my aspirations even more and led to me studying to become a counsellor.
For the next ten years I studied art in numerous creative mediums. Some time towards the end of my art studies I worked as a support worker for young homeless people. I currently volunteer at a local library as a community librarian. In the helping industry my professional vocation grew in confidence and was soon to be realized. My life's experiences, love for creativity, art and painting was the impetus to me finally achieving an MA Art Psychotherapy degree. In this field of work I have witnessed how this form of therapy can be transformative in helping people with mental health illnesses.
'Black Men's Walking Group ' 

I was invited to go for a walk with the group by my husband and joined others on the walk. I was surprised I was the only woman on the walk but shouldn't have been too alarmed given the name of the group. 4 years later I can safely say it has been a lot of fun. New friendships have been made and many subjects covered with a variety of characters who all seem to feel very safe having conversations and discussions. 

The real beauty of all this is that it all takes place in the wonderful countryside known as the Peak District that surrounds Sheffield. 


I have been nicknamed by our spiritual leader Maxwell, 'MOUNTAIN GOAT', a term I find quite endearing.
SEM Monitoring & Evaluation - Bernie Stiell BSc (Hons), MA, PGCert, PGDip
I grew up in north-west London with my siblings and Grenadian and Vincentian parents. Despite my urban upbringing, I always felt an affinity with the outdoors - my mum says I always slept best in my pram at the bottom of the garden! School trips, days out, visits to relatives and holidays spent away from the big city are amongst my happiest childhood memories.
My interest in people, places and a love of fieldtrips led me to study Geography in Coventry and later in Toronto. This was a good grounding for a career as a social and educational researcher, mainly at Sheffield Hallam University where I have worked for most of the last 20 years. I have always been interested in people's differing experiences and perspectives on the world, with social justice and issues of equality and diversity often underpinning much of my research work. Ten years ago I took this further by retraining as a psychotherapist and counsellor, so now I split my working week between researching at SHU and counselling survivors of trafficking at the Snowdrop Project, a small Sheffield charity. Wellbeing and social justice remain themes that cut across both roles.
I feel very fortunate to have made Sheffield my adopted home, living in a vibrant city on the edge of Peak District. I never tire of the landscape, its changing hues and textures throughout the year, regardless of the weather. I love walking out in the hills whenever and I can and am grateful to Donald McLean for introducing me to the walking group in 2016. The opportunity to walk and talk is a regular de-stressing tonic, sharing experiences and many lively conversations en route. My two sons have joined us on the occasional walk when they are back in Sheffield, so I'm pleased I've passed an appreciation of the outdoors onto them too.
Managing Director - Maxwell Ayamba MSc
Maxwell A. Ayamba holds a Masters' of Science Degree (MSc) in Environmental Management & Conservation for Leisure and Recreation from Sheffield Hallam University (SHU). He is a qualified Environmental Journalist by profession and an academic, and have published chapters in books, academic papers and conference abstracts in journals in relation to Black & Minority Ethnic Communities and the environment in the UK. He was one of two part-time project managers to set up the Sheffield Black & Ethnic Minority Environmental Network (SHEBEEN) in 2003. He was also formerly an Associate Lecturer/Research Associate at SHU.
Maxwell was a Porfolio Advisory Board Member of the Imperial College's Open Air Laboratories (OPAL) Explore Nature project 2009 - 2013. A member of the Regional Environment Protection Advisory Committee (REPAC) of the Environment Agency for Yorkshire & Humber 2005 - 2010. Board Member of Sheffield Groundwork Trust 2005 - 2009. Board Member of the Ramblers Association of the UK 2005 - 2009. Committee Member, Peak District National Park Equality Standard Audit Group 2004 - 2006. Board Member of the International Environment Forum (IEF) 1999 - 2000.
Maxwell is passionate about nature and a keen walker, who enjoys promoting access to and participation in the British countryside and open green spaces to people from BME communities. For over 15 years of my work in the environment, I have succeeded in initiating access to the British countryside and open green spaces for hundreds of BME people both adults and young people.
Two outstanding highlights of my work include myself and the 100 Black Men Walk for Health Group in collaboration with the Ramblers joining Grift Rhys Jones the famous BBC TV presenter on his documentary 'Mountain' which explored landscapes in the UK. We re-enacted the 75 years history of the Mass Trespass at Kinder Scout which was televised on BBC Country File in 2007. In 2009, I was nominated by the British Council to participate in its international programme 'InterAction - Trust the difference' in Johannesburg, South Africa. Upon my return to the UK, in 2010 I initiated a ground-breaking project at Losehill Hall, Peak District National Park, using realm of the natural environment to promote peace education among urban young people from diverse ethnic backgrounds, which was televised on BBC Look North. I did this project in collaboration with Sheffield City Council's Children and Young People's Directorate and South Yorkshire Police Authority.
Activities & Operations Manager - Maxine Greaves MBE
Maxine Greaves MBE is responsible for the delivery of activities and the business operational aspects of SEM. Through her work as a practitioner and researcher with a number of agencies she has developed projects to improve the educational experience of vulnerable and socially excluded young people in South Yorkshire.
Her expertise and skills focus on the alignment of equality, inclusion and diversity agendas into sustainable knowledge development strategies, which has resulted in her presenting a number of research papers at national and international conferences.
2016 – 2020: Lead for the Higher Education Race Advisory Group (HERAG) The lead for Yorkshire and Humber BAMEed practitioner network with a focus on intersectionality through the lens of RACE in CPD teacher training and development
2019 - 2020: Development and delivery of EDI in Practice Professional Development module for Postgraduate Mental Health Practice and more recently (2021) for the Department of Law and Criminology at Sheffield Hallam University
2016: Key member of the award -winning team involved in the "supporting the transition from primary to secondary action research project (Sheffield)
2015: Founder of Men up North and STORM forums dedicated to the exploration of the creation of patriarchy, emotional, cultural narratives past and present relating to the societal positioning of masculinity