Projects
Our Environmental Projects and Activities
1. Environmental PotteryEnvironmental Pottery is known to improve mental health. It is considered a therapy for people of all ages, and is especially useful for treating Depression and Bipolar Disorder. The use of environmental pottery as a therapy is proven, as it can help to show promising signs in alleviating symptoms of mental health. It provides non-threatening environments in which therapy not only help people relax but also encourage creative energy.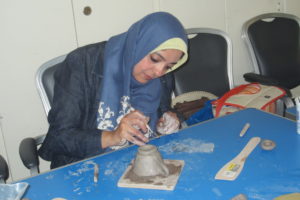 The environmental pottery activity helps to alleviate perceptions of pain and promotes a sense of calmness, slows blood pressure and heart rate. This is because the moulding of clay and the creation of pottery require concentration, providing distraction from other issues. Often, with just a few sessions of an environmental pottery therapy, many depressed adults report an improvement in mood and can even taper back medications used to treat depression or bipolar disorder. Pottery has therapeutic benefits for senior citizens as it helps to maintain cognitive, emotional, social and physical fitness.
2. Guided Nature Health Walks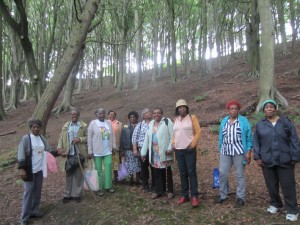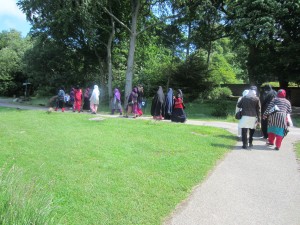 Guided nature health walks are often referred to as eco-therapy', a form of physical exercise. They are regarded as one of the most powerful interventions a person can do to help promote their health and well-being. In fact, health walks have been listed as evidence-based forms of prevention or treatment in 39 UK national guidelines to help improve the quality of patient care. It is known to reduce risk or improve outcomes in cancers and other heart related problems such as high blood pressure, respiratory disorders.
It also helps older people suffering from arthritis as well as being good for people's physical and mental wellbeing. Guided historical walks for example can help people discover new places, learn about the cultural and ecological history of the local and wider environments as well as diverse landscapes, it is especially important in helping people from urbanised communities reconnect with nature.
3. Coarse Fishing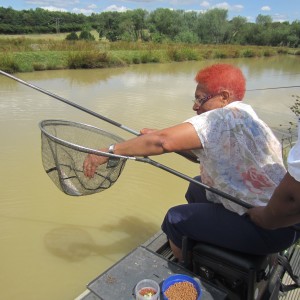 Angling such as Coarse Fishing can offer beneficiaries the chance to relax, it may offer intense excitement, fresh air, comradeship and even exercise. What each angler gets from it will however depend on the angler. Naturally for anglers, the green spaces and proximity to water sources are important. Aside from the appearance of common words such as 'fish' and 'fishing', the most prominent words associated with people who derive benefits from angling are 'relaxation', 'relaxing', 'stresses', 'fresh air' and 'wildlife'.
Angling clearly has significant value for health and wellbeing, helping people wind- down, de-stress and observe wildlife in outdoor environments. Angling helps to improve psychological wellbeing by enhancing mood and self-esteem, improved recovery from physical illness and the facilitation of social networking, it is especially therapeutic for young people with ADHD/Autism.
4. Environmental Photography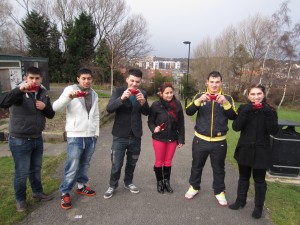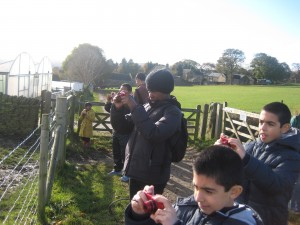 Photographs of nature helps create energy and optimism, helps patients redirect negative thoughts, and provide comfort for the soul. Acutely stressed patients who are exposed to "serene" photographs (primarily water or other tranquil nature scenes) have lower blood pressure than patients exposed to no art or bland posters.
Viewing nature scenes promote positive feelings and help people feel less stressed when looking at nature. Photographs of a variety of landscapes helps lower stress levels especially how much greenery is in the picture. It helps to promote biophilia, implying affection for plants and other living things and creativity especially in young people who would learn about their environmental heritage and the importance of preserving and conserving the natural environment.
5. Cycling
Cycling is one of the best ways to reduce the risk of health related problems associated with a sedentary lifestyle. It helps people to be fit and healthy by being physically active. Regular physical activity can help protect you from serious diseases such as obesity, heart disease, cancer, mental illness, diabetes and arthritis.
Cycling is a healthy, low-impact exercise that can be enjoyed by people of all ages, from young children to older adults. It is also fun, cheap and good for the environment and to discover new places.
6. Horse Riding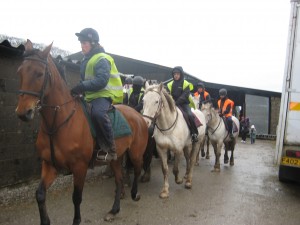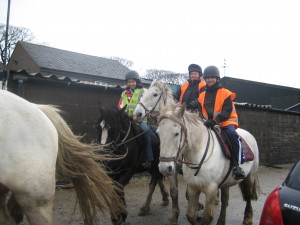 Horse riding is often known as 'Equine' therapy, a complementary therapy that stimulates the entire body of the patient. People regardless of age, when on top of a horse increase their self-esteem and, this is also therapeutic as during the riding period increases the patient's rehabilitation. Physically it improves vertical and horizontal balance, muscle tone, improves motor coordination. People experience independent movement of the pelvis and shoulders, which are essential for enabling healthy walking habits as riding provides the same upper body sensation as walking.
Psychologically it helps people feel a sense of general well-being, improved self-esteem and self-confidence. The therapy also helps to reduce feelings of insecurity and fear that in turn will help people gain more confidence in everyday life. Educationally, it improves attention and concentration, essential qualities that any person should have for any area requiring educational skills. Socially it promotes the development of respect, responsibility, perseverance and love toward animals. It also improves family and social integration, mental and emotional disturbances such as autism, phobias and psychoses.
7.  Outdoor Adventure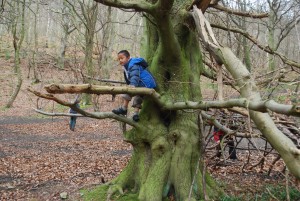 Outdoor adventure is often commonly referred to as 'adventure therapy' because of the psychological benefits associated for taking part in outdoor adventure activities.  Outdoor Adventure have been known to have a positive impact on an individual's self-esteem and self-efficacy.
Other reported psychological, physical and sociological benefits of outdoor adventure experiences and interventions include: recovery from mental fatigue, concentration restoration, improved healing for patients who previously had not responded to treatment, enhanced positive outlook on life, and increased ability to cope with and recover from stress, illness and injury. It is these identified nature based related benefits that has led to outdoor adventure being more widely used as a psychological therapy for addressing a range of clinical and health conditions. For example, post-traumatic stress disorder, depression and anxiety or eating disorders.
8. Foraging for wild plants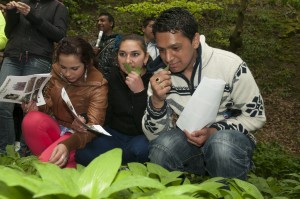 Foraging for wild plants helps people to learn about their heritage for example, the history and uses of different plant species in England. Plants are key to our existence as they have been used traditionally for generations for food, as herbal medicine and other purposes for sustenance examples are: Nettle, Elder and Teasel.
There are similar plants in other cultures from different countries used in the same or other ways. Foraging therefore helps people learn to explore, discover and identify the traditional uses of plants from different cultures and how they are still being used today. For example, the aim of 'Ethnomdedica' or 'remembered-remedies' is to gather information about the plant species used medicinally in Britain prior to the introduction of the National Health Service in 1945, such as the Sphagnum Moss which was used as an antiseptic to threat the wounds of wounded soldiers during the Second World War.
9. OPAL Explore Nature Surveys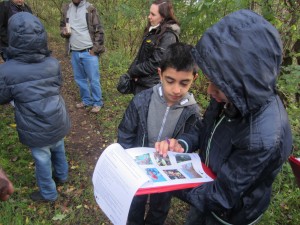 Open Air Laboratories (OPAL) Explore Nature is a UK-wide environmental citizenship science initiative which allows you to have hands-on experience with nature, whatever your age, background or level of ability. OPAL has been used to enhance outdoor learning in schools and among community groups as it is easy to use, without having knowledge of basic science.
It allows people to go outdoors to explore, discover and record scientific data of their local environments through use of OPAL surveys such as Air, Water, Soil/Earthworms, Biodiversity, Climate, Trees and Bugs, using field guides and work books. This helps community groups to appreciate the importance of the diverse environmental heritage called biodiversity.
10. Environmental Campaigning/Social Justice
Environmental campaigning is about environmental/social justice for everyone. It is about promoting environmental equality especially for people from deprived communities who are excluded and marginalised from environmental decision making and are often victims of the impacts of environmental hazards such as air pollution or flooding. It aims to raise awareness and to mobilise people to become aware of environmental issues impacting on their health, wellbeing and in their communities.
This involves empowering people to become aware to campaign, lobby and advocate for their voices to be heard in the environmental decision making process. This is because the environment is no respecter of persons when it is comes to a disaster or pollution and therefore require the need for environmental stewardship or citizenship to help make the quality of the built and natural environment a better place for everyone.